Please be patient. A whole new experience is on the horizon...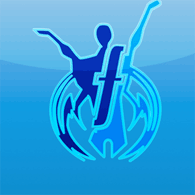 Checklist for Alcoholics Anonymous 12 Steps
Start:Aug 09, 2020
Duration:7 Day(s)
Goal: this Checklist will increase the confidence of the goal to apply the 12 Steps of Alcoholics Anonymous.
Description: Applying innovations in FITS technology to operationalize the Alcoholics Anonymous 12 Step Program. This isoBlog includes such topics as: ... Read More

Published By:
FOLLOW
Summary:
Instructions: Use this list to track and manage your daily progress though each of the 12 Steps. If you come to a Step where your answer is 'No' or 'Unsure', click the isoBlog for that Step.
Day 1
Day 2
Day 3
Day 4
Day 5
Day 6
Day 7